Crapweasels.
Lookee here: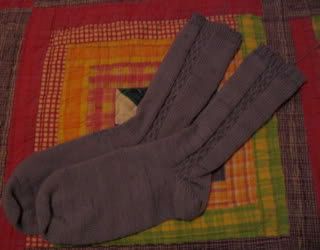 A finished pair of Sockapal-2-za Socks! Yes, indeedy. All done. No problems here.
Except...
Hmm....
Sock 1 sports a lovely 1x1 rib at the top. See how nice it looks?
And yet, inexplicably, Sock 2 has instead a 2x2 rib.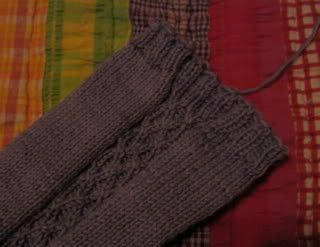 Whyyyyyyyyyyeeeeeeeeee? HATE YOU SOCKS.
(Sorry about the dark muddy photos. Turns out having a job does not so much always allow for photographing in natural light. Perhaps you would prefer the scary overexposed flash photos?
Thought not.)