SnowWatch 2005: It Begins
And here we go. Someone wake me when it's May.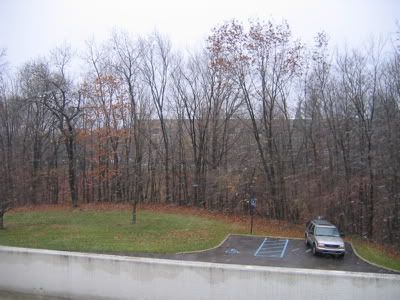 The winner of the SnowWatch Contest is
Olga
! She guessed November 13--closest without going over. (Right? Nobody guessed later, did they?) Olga, email me your address. I have some yarn that wants to go home to Austin!
Update, 10:20 pm. Still snowing. Probably going to snow all night. Hmm. Perhaps you would like to see Bailey try to figure out whether she should play with snow or fight it?
Of course you would.
(Thanks,
Amanda
, for the info on the video upload!)