Could be worse, I guess.
Well, if they've gotta pool, at least they're pooling kind of identically: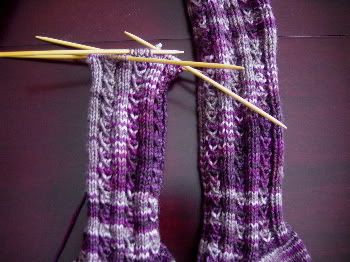 I am SO excited for these socks to be done; it has taken a turn for the freezing here, and I want to wear them ALL the time. Luckily, I have another pair's worth of Shepherd Sport (in a solid colorway, thank Pete) stashed away.
Amanda
reminded me that there has really been a dearth of Bailey on the blog lately. So, for Amanda, whose pup is far away, and for my BFF (nom de blog: Puppy) who came to visit me this weekend: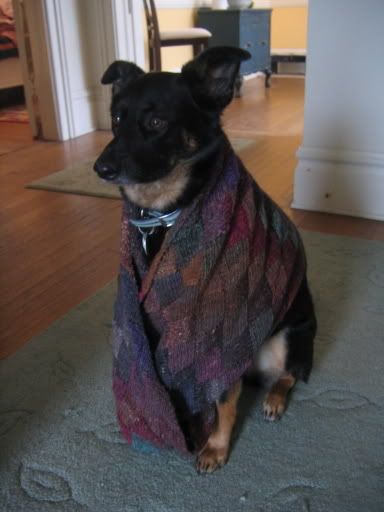 BaileyCozy!
(Puppy emailed me mid-Eleanor because he could not figure out what I was making: "but what is it going to
be
? A scarf? A giant tea cozy? A bailey cozy?")