Like petals on a wet, black bough
I made it to Austin just in time for my beloved redbuds: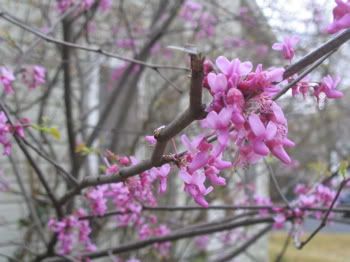 That made me happy.
Coming back to Michigan? That made me sad.
Although the temperatures have been pleasantly springlike since I've been back, there's nary a flower in sight. But—serendipity or foresight?—waiting for me in the mailbox was some Cherry Blossom sock yarn from
Sundara
. So I knit my own. Behold:
Prunus serrulata sockensis
.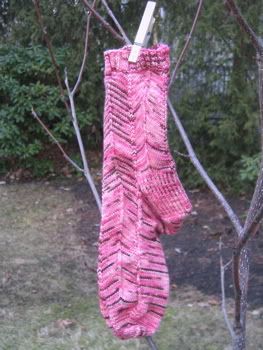 Yeah, just one so far (and yeah, it's a little more "pink tiger" than "cherry blossom" with the Jaywalker pattern). But I'll be casting on for the next tonight, although I think it will be a slightly different color than the first: the second skein seems to have much less the brightest of the pinks.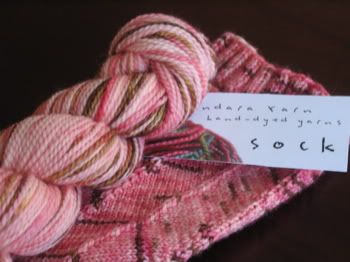 But, such is the way of nature, and such is the nature of hand-dyed yarns.
If you have a moment tonight, offer up a small sacrifice to the Yarn Goddess on my behalf. Here, with a Sheepy tape measure for scale, are the leftovers from the first sock: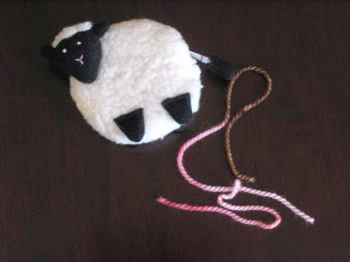 It was kind of a Yarnukkah miracle: I kept knitting, and kept knitting, and the yarn held out, But just barely. Can I get so lucky a second time?